Meet Our Providers
We have a staff with a variety of specialties to meet your needs. We have male and female psychiatrists and therapists to fit your comfort level.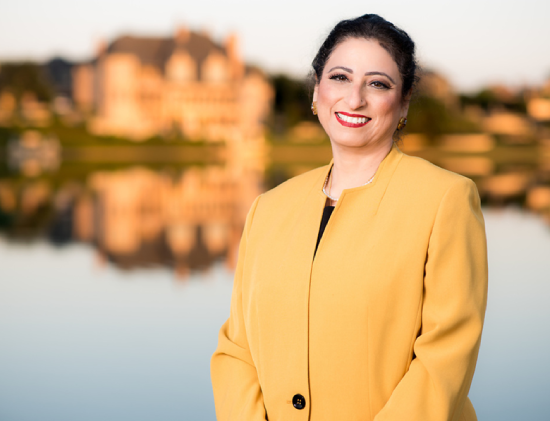 Dr. Deepika Bhargava (who is lovingly known by staff & patients as Dr. B is board-certified in Adult and Geriatric Psychiatry and Addiction Medicine. Dr. B serves as the medical director of Exult Healthcare. Dr. B did her externship at St. Elizabeth Hospital, in Washington, D. C.  She went on to do her residency in Psychiatry at Wright State University in OH. Finally, Dr. B did her fellowship in Geriatric Psychiatry at UT Southwest. Dr. B has held many leadership positions and served as Medical Director at Haven Behavioral Hospital, Allegiance Hospital (Tyler and Keller, TX).  She currently is a member of American Association for Geriatric Psychiatry and Obesity Medicine Association. Exult Healthcare was conceptualized when Dr. B wanted to combine her passion for mental health and addiction. During her free time, Dr. B enjoys time with her husband and their three children. She loves to cook and spend time with her two dogs, Sugar and Oreo.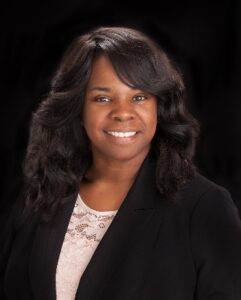 Audra Johnson
LCSW-S
Clinical Director
Ms. Johnson is a Licensed Clinical Social Work – Supervisor. She has over 14 years of social work experience developed in child welfare, substance use treatment, mental health and education settings. Ms. Johnson enjoys sharing her knowledge of the profession with students from multiple disciplines. She has provided clinical supervision for social work, counseling, and psychiatric nurse practitioners. For more than 11 years she has served as an agency field supervisor for social work students in both undergraduate and graduate programs. Ms. Johnson received her Master of Social Work at Texas A&M University – Commerce. She graduated Cum Laude from Texas Woman's University with a Bachelor of Social Work. Ms. Johnson was honored with the Educator of the Year Award in 2016 from Communities in Schools of North Texas and the Social Work Student of the Year Award in 2006 from the National Association of Social Workers. Ms. Johnson enjoys helping others and demonstrates this both personally and professionally. She constantly seeks out volunteer opportunities in her community and loves to share her passion for social work.
Jason Thompson
TMS Director
"Life isn't about finding yourself. Life is about creating yourself." – Bernard Shaw
Jason Thompson is the Practice Administrator for Exult Healthcare, an integrative behavioral health facility. A graduate of South University, he has worked in many medical settings including psychiatric hospitals and private practices. Mr. Thompson started with Dr. Bhargava as a provider of rTMS and has extensive experience in rTMS and dTMS. He is passionate about the integrated approach offered at Exult Healthcare, and finding lasting solution for the wellbeing of our patients. Jason enjoys traveling, cooking, spending time with his family and has mastered a variety of complicated yo-yo tricks. Jason helps manage both the McKinney and the Sherman locations.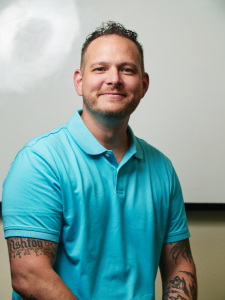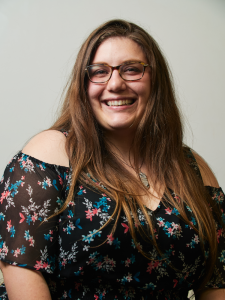 Lara Ringos
LPC
Therapist
"To confront a person with his shadow is to show him his own light."  – Carl Jung
Lara graduate from Loyola University of Maryland with a degree in Psychology. Lara has garnered over 4 years of crisis intervention experience and has dedicate her time towards stabilizing and providing assistance to people in there most desperate times of need. Lara has a trove of knowledge and experience with utilizing various therapeutic modalities which include, CBT, DBT, person centered therapy, and solution focused techniques. When she's not tending to the needs of her clients, Lara likes to spend time traveling, reading a good book, and listening in to her favorite podcasts. Mental Health is important to Lara, because during her time in her undergrad she came to the realization that in order to establish a healthy lifestyle, you must start with the mental stability of the person. Despite mental health being an extremely important facet of your well-being, it is the most stigmatized tenet of health. Because of this fact, Lara decided to dedicate her knowledge to the pursuit of therapy and mental health services.
Cynthia D'Sauza
Ph.D, LMFT-S
Teletherapist
Dr. Cynthia Dsauza is a licensed marriage and family therapist and received her Ph.D. in Marriage and Family Therapy at Texas Tech University. Her clinical and research specialization is an eating disorder and addiction treatment and has worked extensively in the field. Her research has included addiction recovery in emerging adults, factors influencing long term recovery, spirituality in long term recovery, treatment of binge eating disorder and food addiction. Dr. Dsauza also specializes in the treatment of process addictions (sex addiction, gambling, etc.). She has worked in community agencies and private practice with individuals, couples, and families looking to work towards growth and healing. Dr. Dsauza believes that change comes from understanding what drives our behavior and then making a conscious effort to change what doesn't work for us anymore. Her greatest joy is working with people to find solutions to their problems so that they can go on to live their life to the fullest.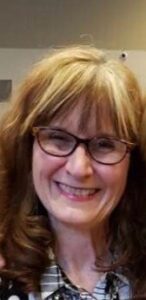 Kay Grimes
LPC
IOP Group Leader 
Kay has a Bachelor's of Arts in Communications from Austin College and a Masters in Counseling with a CACREP accreditation from A&M University-Commerce. Kay has been an LPC since 1994 and is a certified psychodramatist. Kay has over 25 years of experience working in mental health as a group facilitator in both private practice and public hospitals. Kay has experience with outpatient programs where she treated depression, sexual trauma, grief, and divorce. Kay has run trauma resolution groups, substance abuse prevention groups for children, play therapy groups, and social skills groups. Kay also leads a weekly Moms In Prayer University of Arkansas group here in McKinney. In her free time, Kay enjoys walking her two rescue dogs, Maverick and Coco, along with her barn cat, Baxter.
Moran Baxter
LPC-I
Therapy Intern
"The greatest glory in living lies not in never falling, but in rising every time we fall" -Nelson Mandela
Moran Baxter graduated from Towson University with a degree in Counseling Psychology. Her practicum placement was at a community mental health clinic where she was providing individual therapy to children, adolescents, and adults with a wide variety of presenting problems. She also has experience working with adults in a private practice setting via telehealth. Moran is also currently a substance abuse counselor in Garland, TX. In her spare time, Moran enjoys being outside and spending time with her Chocolate Lab.  The mental health field has allowed me to pursue my passion of helping people overcome challenges that we experience on a daily basis.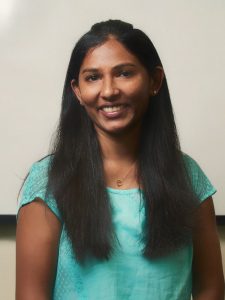 Ponmalar Robin "Robin"
LPC-I
Therapy Intern
"Throw kindness around like confetti" – Bob Goff
Robin received her Bachelors in Social Science from Lady Doak college in India. With her Bachelors in Social Science, she completed three separate degrees, psychology, history and sociology. Robin then went on to complete her Master's degree and attended Madras School of Social Work. Robin received her Master's in counseling and guidance. Her professional background includes working in a variety of private practices and with children. Robin is also experienced in crisis counseling. When she's not running our IOP groups, Robin enjoys spending time outdoors and shopping. Robin is a recovering shopaholic! Robin became enamored by the field of mental health, due to the stigmatization that occurs within her culture, and she personally believes that you help an individual it created a ripple effect within the entire family. Robin will be working in both the McKinney and Sherman and will be helping run, many adult and adolescent IOP groups.
Marsha Sharp
LCDC
IOP Group Supervisor
Marsha has a Bachelor's of Arts in Psychology and recently completed her Masters in Counseling at Mid-America Christian University. Marsha is a caring person who wants to help those suffering from substance disorders. Marsha is passionate about helping those who have substance use problems gain the necessary skills they need to maintain their recovery. In her free time, Marsha enjoys camping, going to the lake, fishing and spending time with her family. Beginning in August, Marsha will be located in both the McKinney and in Sherman facilities.
Emad Khan
M.D.
Child & Adolescent Psychiatrist
Dr. Khan began his education at Akhtar Saeed college in Pakistan where he received his MD. Dr. Khan has been in psychiatry since 1987 and began practicing in the United States in 1994. Dr. Khan did his residency at Kansas University and completed his fellowship hours in both child and adolescent psychiatrist hospitals. Dr. Khan has been working in child and adolescent psychiatry since 2004 and specializes in ADHD, autism, and PTSD.  Dr. Khan enjoys music and yoga. He loves practicing psychiatry and at home, he has a wife an two fantastic daughters.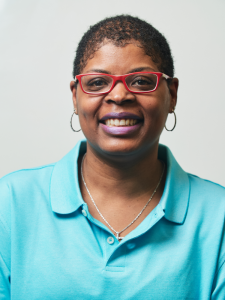 Tonia Ajamu
MSN, APRN, PMHNP-BC
Nurse Practitioner
"Every day may not be good, but there is something good in every day." – Alice Morse Earle
Tonia is a dedicated and patient focused PMHNP positioned to excel within outpatient and inpatient psychiatric setting.  Conscientious, compassionate, ethical decision making, critical thinking and reasoning, effective communication, and attention to detail are the essential skills I possess. Tonia finds mental wellness to be intriguing. Learning how the brain works is fascinating. New studies in treatment are being made all the time. There is fulfillment and reward in finding new and innovative ways to help people take care of their mental health. A career in mental health allows me to use my empathy, compassion, strong ethics, and dedication to help people learn to manage their condition and live a healthy life. She is now accepting new patients in Sherman and McKinney.
Arun Badi
M.D.
Otolaryngology and Sleep Medicine Specialist
Dr. Arun Badi is a practicing Sleep Medicine Specialist.
He offers comprehensive nonsurgical and surgical treatment of Sleep Apnea and Snoring in adults and children. He is one of the first to offer Inspire, hypoglossal nerve stimulator for sleep apnea.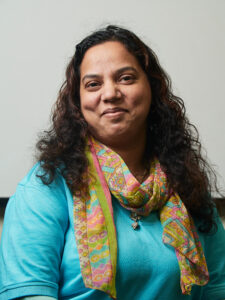 Zubia
M.B.B.S
Medical Assistant 
Zubia is foreign medical graduate of Sindh University with an MBBS.  Zubia has worked previously in medical research, and is a trained provider of rTMS, transcranial magnetic therapy treatments.  Zubia has been with the Exult team since 2018 and is passionate about medicine. Zubia loves her work and says that each of her patients is close to her heart. Zubia is enjoying her experience working in psychiatry. Zubia is also a wife, and mother to three children. Zubia works in both the Sherman and McKinney facilities.